Get your fix of funny pictures from the life in the military, and show some respect!!..
Extreme conditions, extreme training, extreme hilarity. It's all there, and more than you ask for. Having a good sense of humor, then, becomes a survival technique.


Settling in for a long flight… (somewhere in Iraq) –


This chopper means business (it can be a Decepticon, for all we know) –


(image via)
Here is how that flush toilet ended up in the middle of the desert:
(a full story is here)


Much needed equipment:


(image via)
————
"A hard drill makes an easy battle" (General A. Suvorov)
This looks painful….


Question in his eyes –


Chinese paramilitary police, photo by REUTERS/Stringer (China)
Confidence training in Finland:


(image via)
Strange rituals:


New Zealand military learn from the warrior dances of Maori (see video, this time it's a 'Powhiri' welcome dance) –


(Photo by Corporal Chris Moore)
Elements of yoga:


Knights of the New Crusade? No, Chinese' paramilitary police method of improving posture:


image credit: REUTERS/Stringer (China)
Sleepy classes…


(image credit: Reuters)


There are better days:


In the end – sheer triumph!


(image credit: Reuters)
"In all seriousness" (these guys are unimpressed) –


North Korean leader Kim Jong Il poses with the soldiers of People's Army, photo AP
Propaganda never slumbers, nor sleeps:


See more cool posters here
————
Who Will Rise to Defend the Motherland?
The answer is everybody, of course! – anybody who can hold a gun, that is:


(images via 1, 2)
————
Problems? Challenges!
Military equipment gets wrecked, twisted, burned and generally mistreated in these – appalling! – photographs. Here are two Russian fighter jets, fighting over a runway:


(image via)
We know how birds are a huge problem for airplanes, but apparently bees are not welcome on F404s, either:


(images via)
I can almost feel the pain of getting this wire mess off…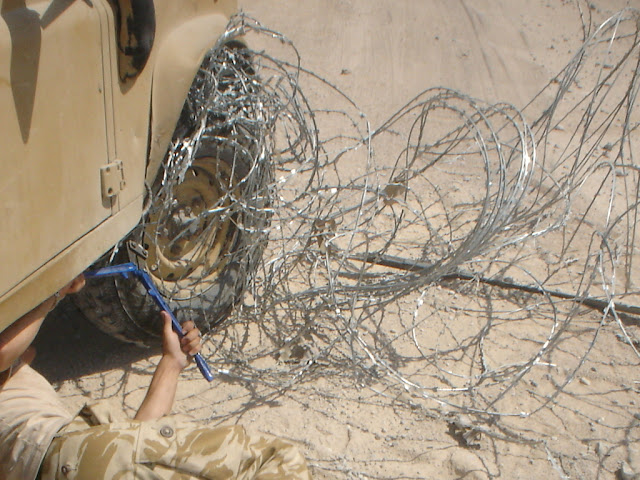 "A Georgian Port Authority employee passes in front of a Russian rocket on August 11, 2008 in Poti, Georgia. The rocket landed on the Georgian Military Police car…" –


(Photo by Uriel Sinai/Getty Images)
Compare it with the size of WWII bomb:


————
Outrageous Ammunition and Weaponry
If you guessed that anything can be converted, or serve as a weapon, you guessed right.


India also has some security force (Corps of Border) riding camels, more info.
Guess what this is… looks like a normal truck, but look closely – this is DIY rocket launcher!!! (made in Iraq, of course) –


The strangest tank… bike… something… that we'd ever seen (any info?)


Photoshop section: Here is how the myths about Russian Army super-weapons get born:


This one, however, appears to be legit:


Why not?


————
Watching the Girls Go By


Not just watching…


————
Good Crowds
Some vintage photographs… they don't make them like that any more:
(click to enlarge, obviously)


This is a fragment of much larger picture (see here)
Life-Guards The Emperor of Austria's Kexholm Regiment. [L.-Gv. Keksgol'mskii Imperatora Avstriiskago polk.] 3rd Guards Infantry Division. Warsaw. 1903


Truly a landship – British Mark IV tank, 1916 –


(image via)
Imperial Japanese Armada at Nagato, 1929:


(image via)
————
Militia, Police, Security – they need to have fun, too
Jumping & running around:


Weight lifting:


Dealing with some unique characters:


Helmets are appreciated:

"Are you talking to me?"
This kind of intimidating response can be expected from some policemen with high opinion of themselves, which (depending on their mental abilities) may be even followed by "Do I look stupid to you?". In this case it's better not to answer this question truthfully. Fact is, some police personnel is downright funny, and some police methods are bordering on hilarious. Here is an attempt to put together some visual (and factual) proof of this phenomena:
Action!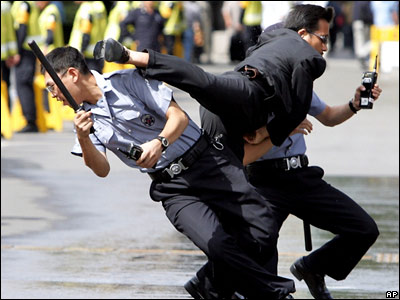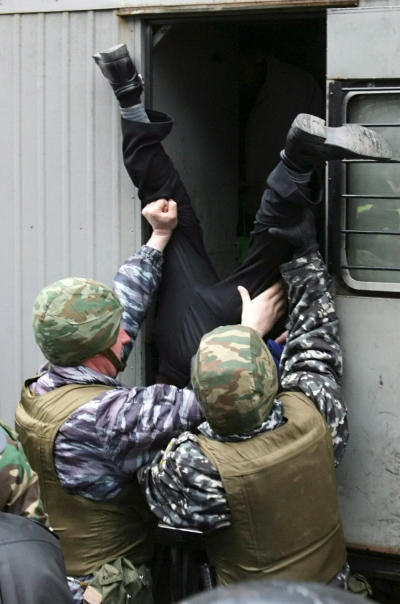 Clowns can protect themselves, if needed: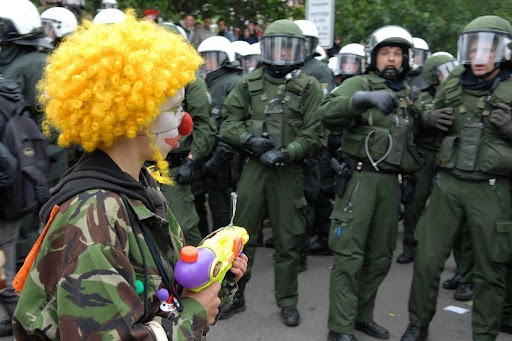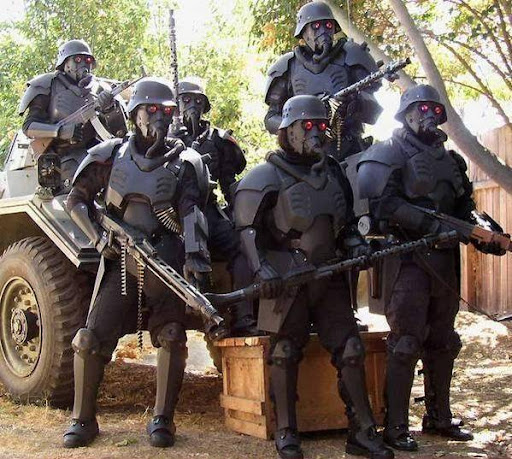 The picture above is scary enough, but it's actually a cosplay (costume play) based on "Jin-Roh" anime…
However, it's not too far away from reality: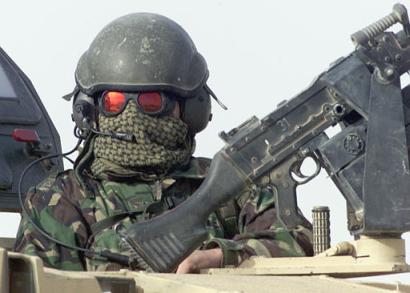 Ukrainian military police training: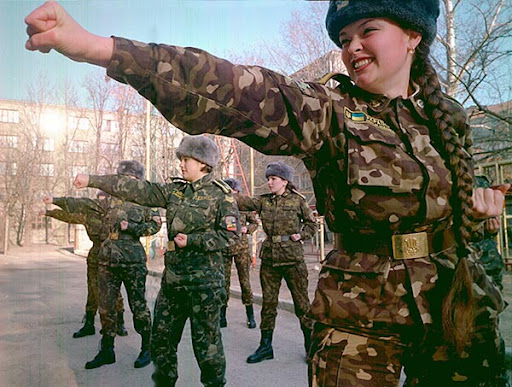 Chinese hardships: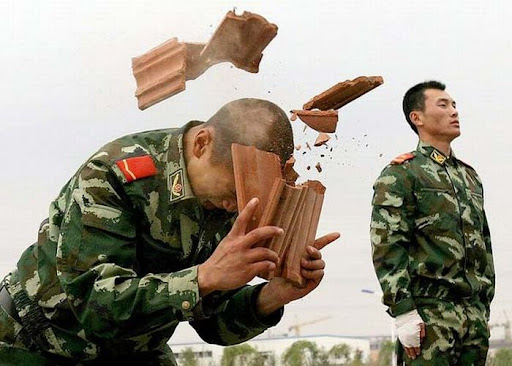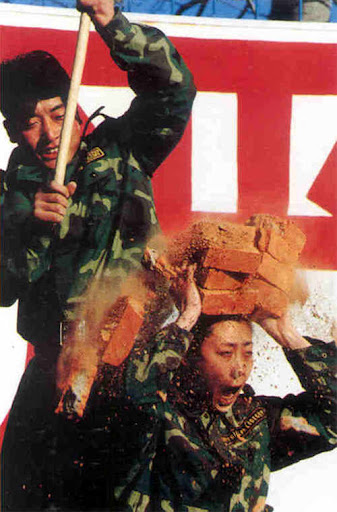 Palestinian police training (Rafah, Gaza):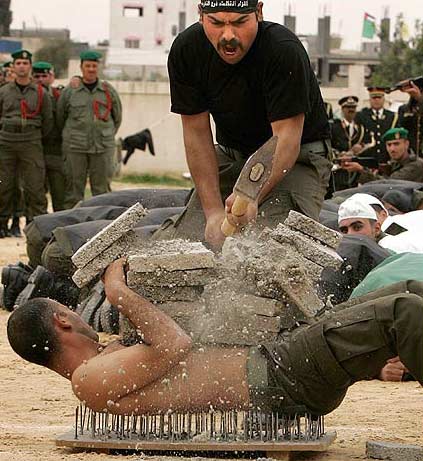 (image credit: Reuters)
Police cars have to be tough
"Here's what 44 rounds of 7.62 from an AK-47 and .38 will do to a brand new
police car." (more info)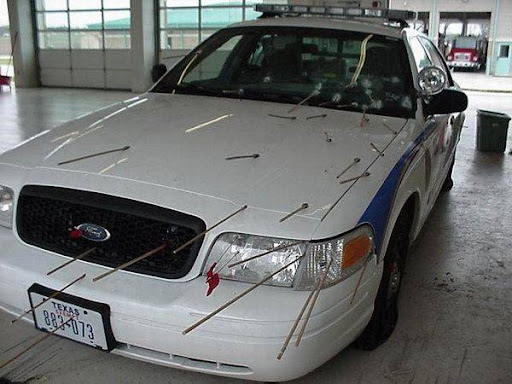 Some vintage police cars were also quite stylish: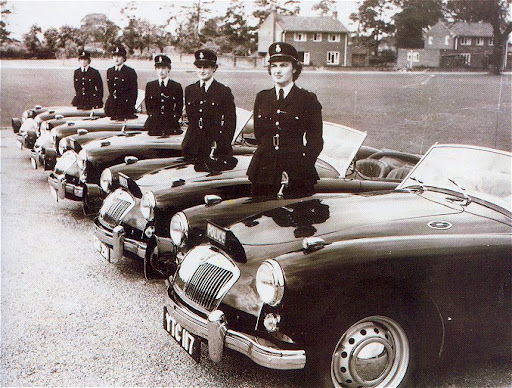 (image credit: BlenheimGang)
Today, the world's fastest police car: Lamborghini Gallardo –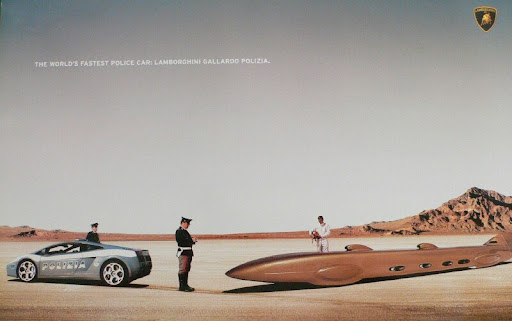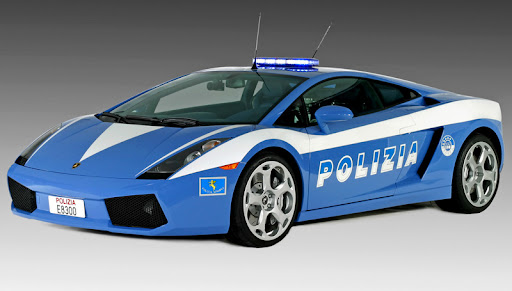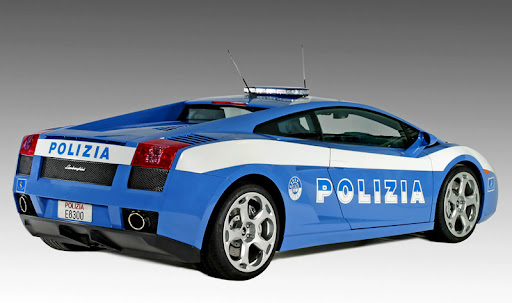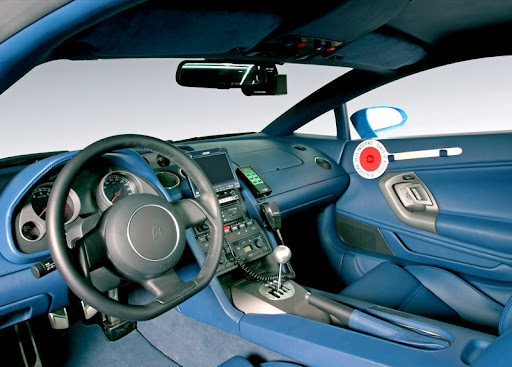 (image credit: Serious Wheels)
Check out the video of driving it here.
Among another cool police vehicles is Lotus Esprit s4: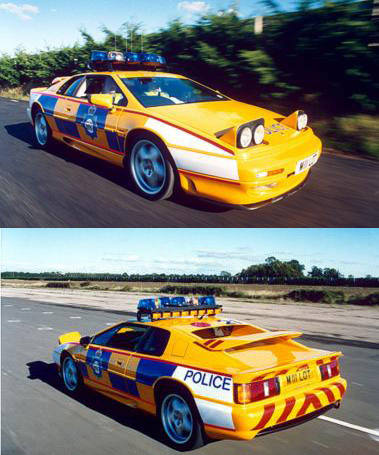 Lamborghini Murcielago lp640 of the London police: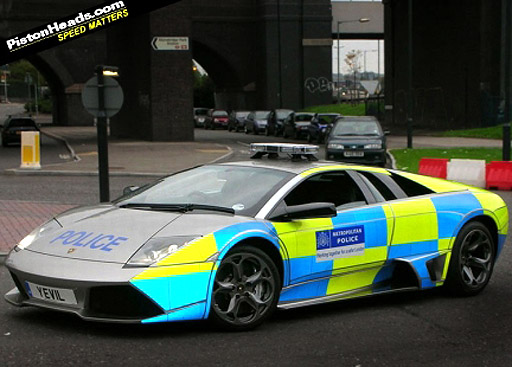 Porsche 911 Carerra German police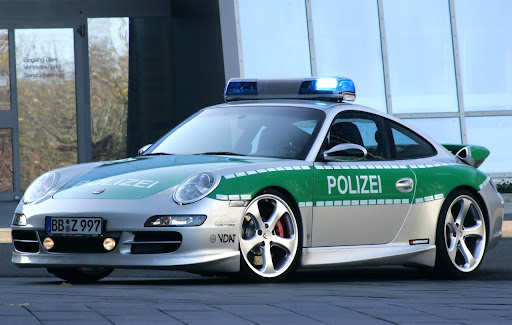 (image credit: Serious Wheels)
German Police usual Mercedes cars do not look too shabby either: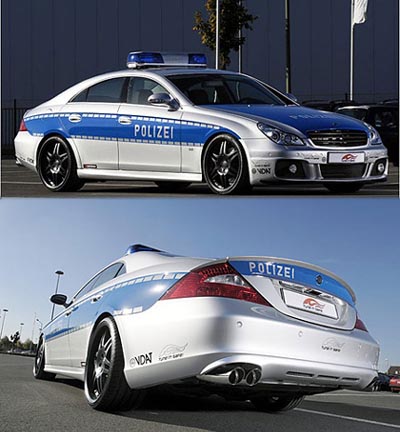 and this Volkswagen is simply the best: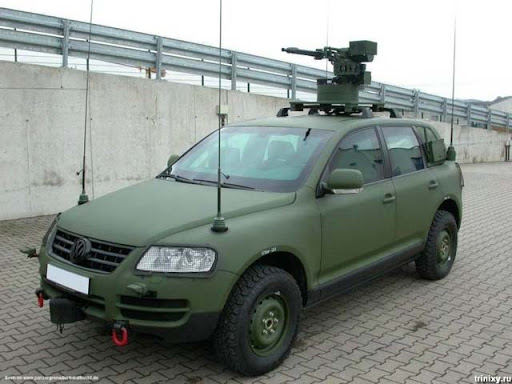 Quite a different Mercedes, quite different police: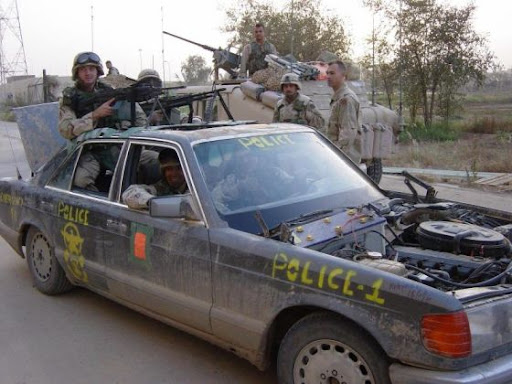 Segway-mounted police looks quite strange, frankly:
Segway i2 police transporters in Chicago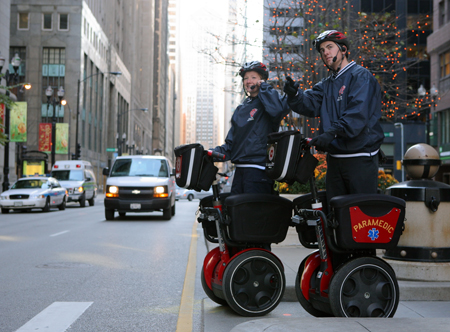 (image credit: segway.com)
Russian militia has to carry a CANNON around to adequately counter Russian mafia firepower: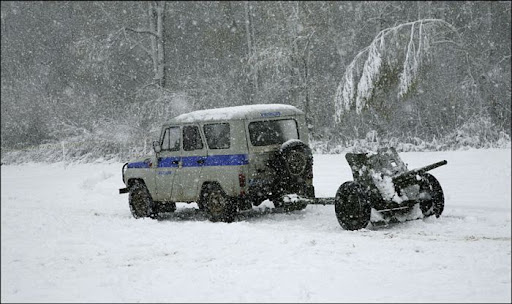 Maybe Moscow militia does not even need cars: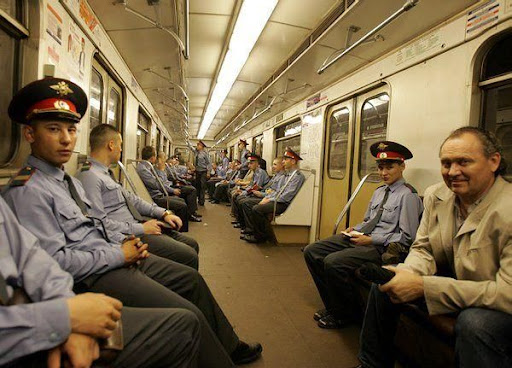 Italian police vehicle: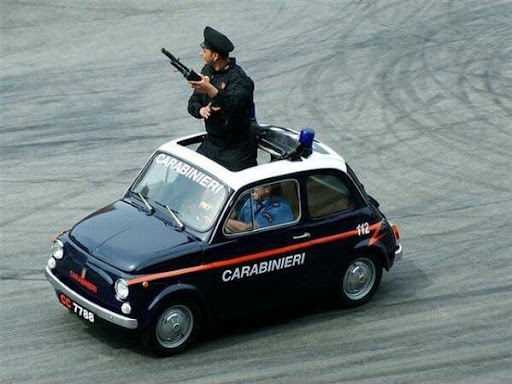 They mean business: Iranian Women Police
This is another side of life in Iran (see more peaceful side here)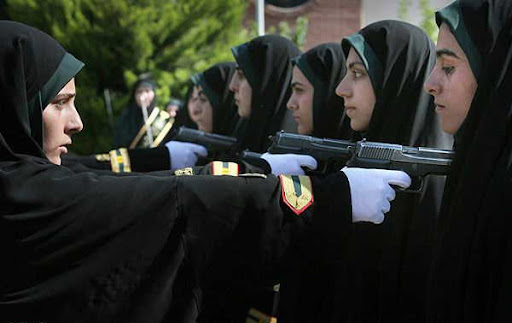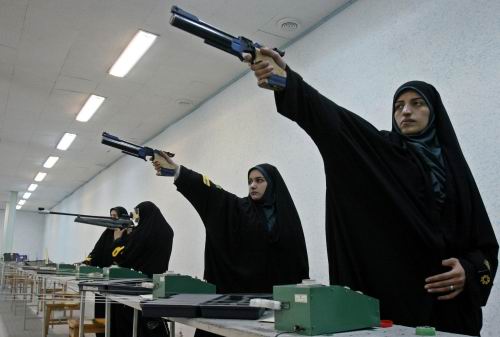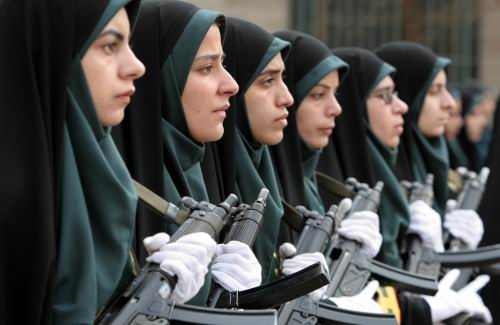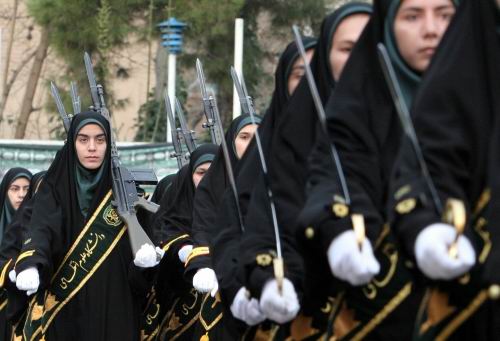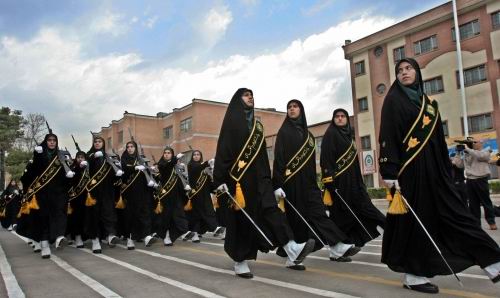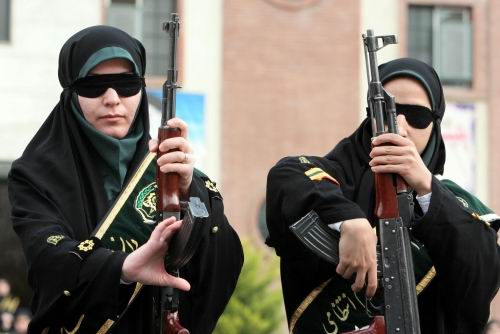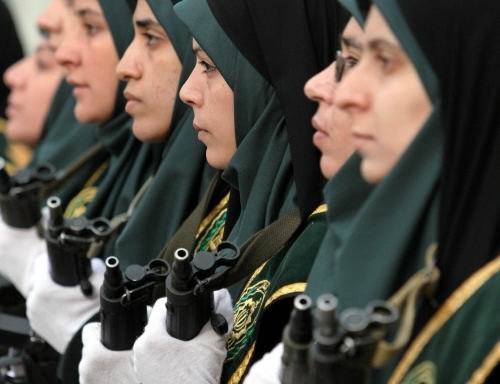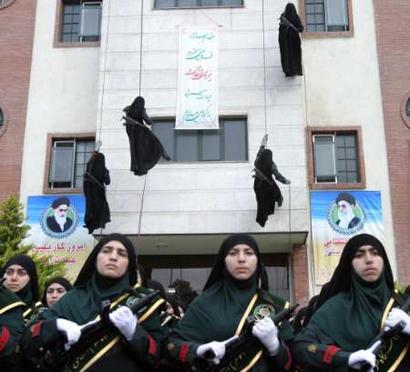 (images credit: Javad Moghimi, Fars News Agency)
Bursting into action: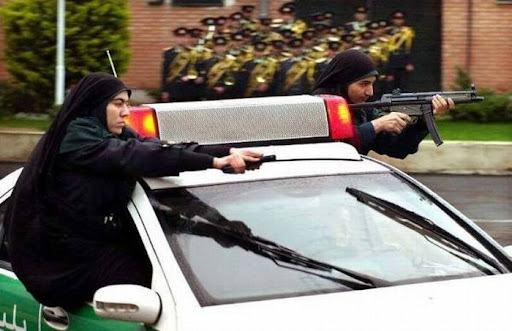 (image credit: Javad Moghimi, Fars News Agency)
North Korean militia girls do not look as frightening: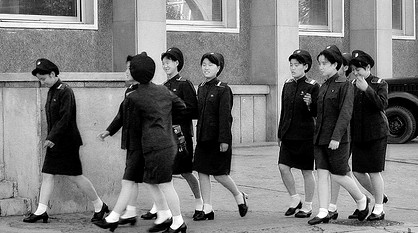 Winter mobile units of North Korean militia: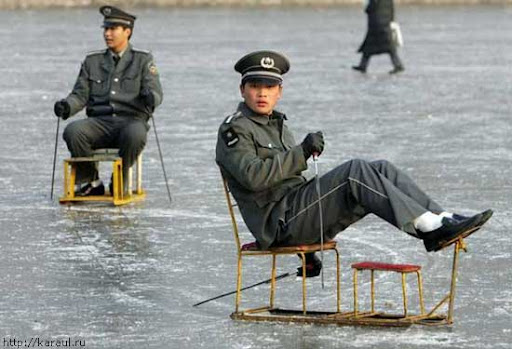 Strange Encounters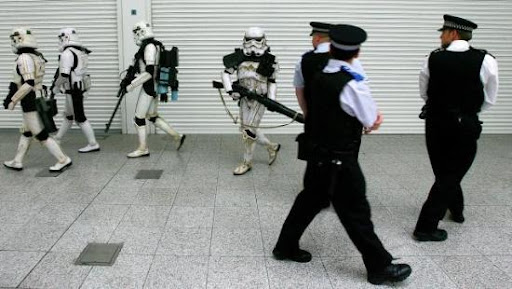 Police has a weird thing with animals sometimes:
Walk your pig, barbeque it later: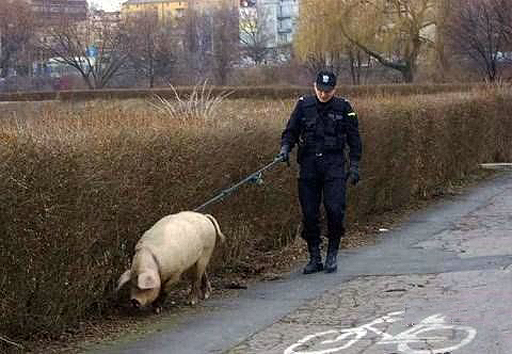 Yea, but what do you do with a snake?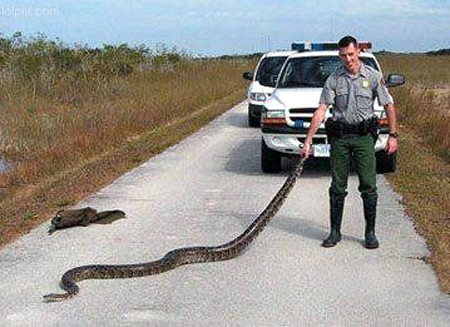 Maybe if that snake was trespassing, or obstructing traffic: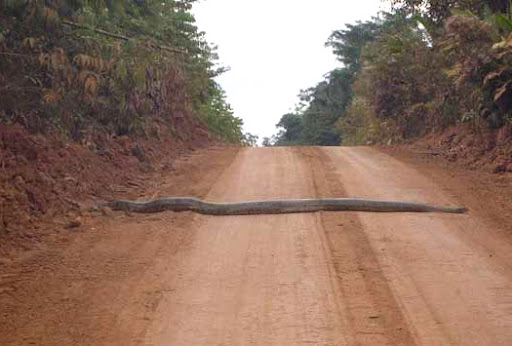 Smaller fry: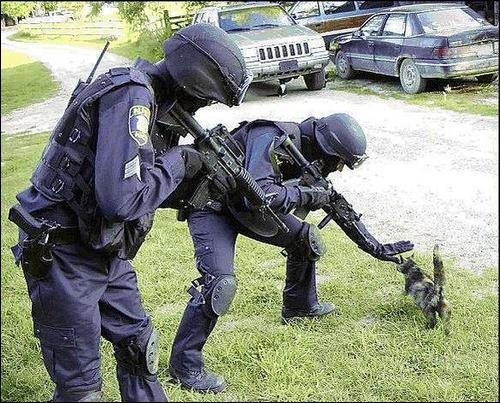 Somewhere in Russia, the military is bored: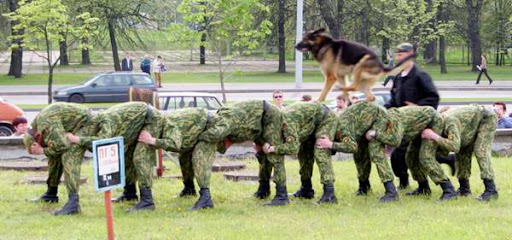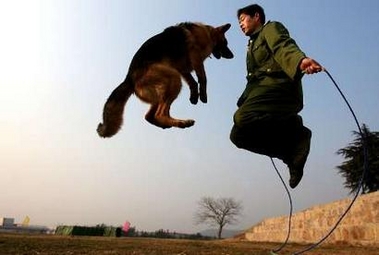 Dogs have to endure things….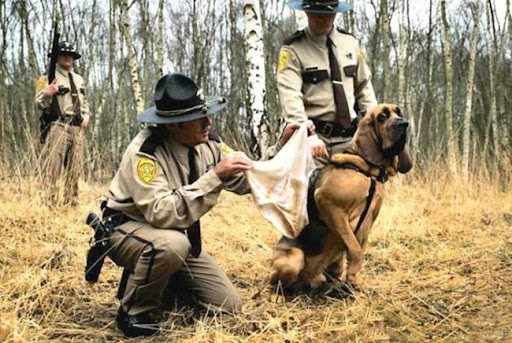 … but only to a point: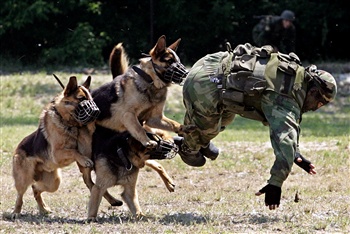 Chinese military is bored: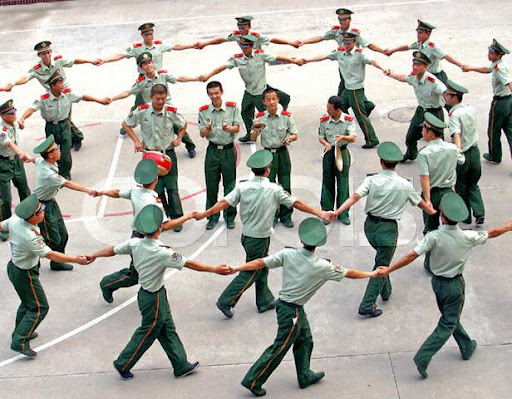 (photo credit: China NewsPhoto/ Reuters)
Indian military is bored: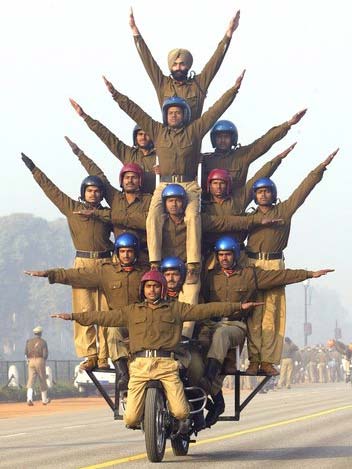 The "White Helmets" motorcycle display team (members of the Royal Corps of Signals in the British Army):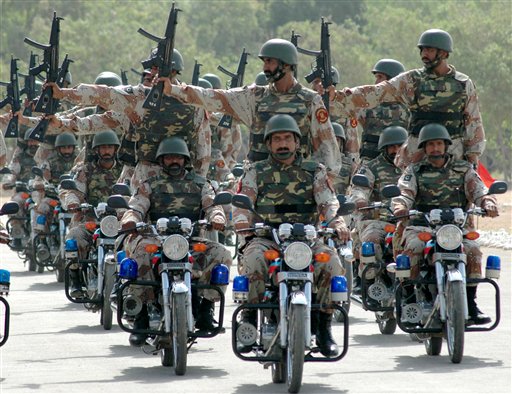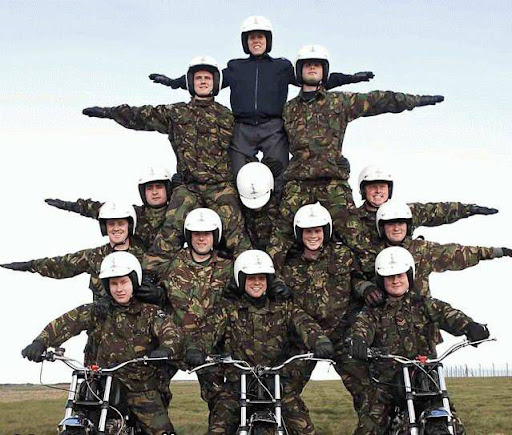 Airport customs personnel can be bored, too: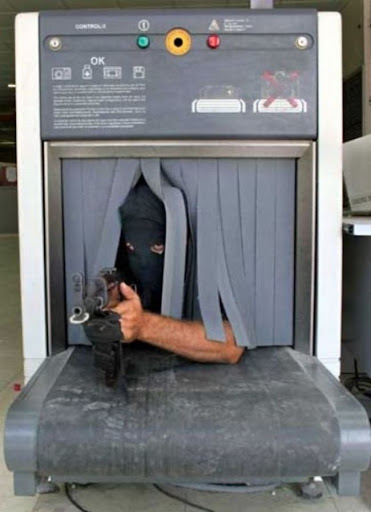 This police is also bored, but then again, it could be photoshop: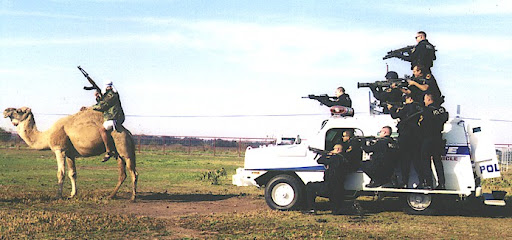 Simply bored: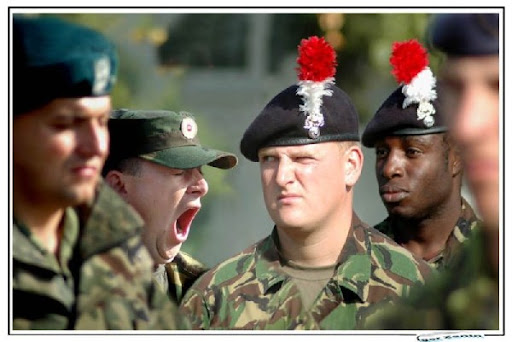 (photo credit: Igor Zenin)
Neighborhood Watch, 2885
And we finish with the absolutely awesome "police vehicle" from the year 2885: This "postcard" from the future is created by Michael Fichtenmayer from Fichtenfoo.com.